LEAD Virtual Training SUmmit
Nevada PTA is excited to announce our upcoming L.E.A.D. Virtual Training Summit, June 12, 2021.  PTA members and leaders as well as the community are invited to join us for this event focused on providing training, workshops and networking opportunities relevant for today.  Events will be a mix of live and recorded activities.  Live workshops will be on Saturday, June 12th from 9am-2pm. 
Registration: FREE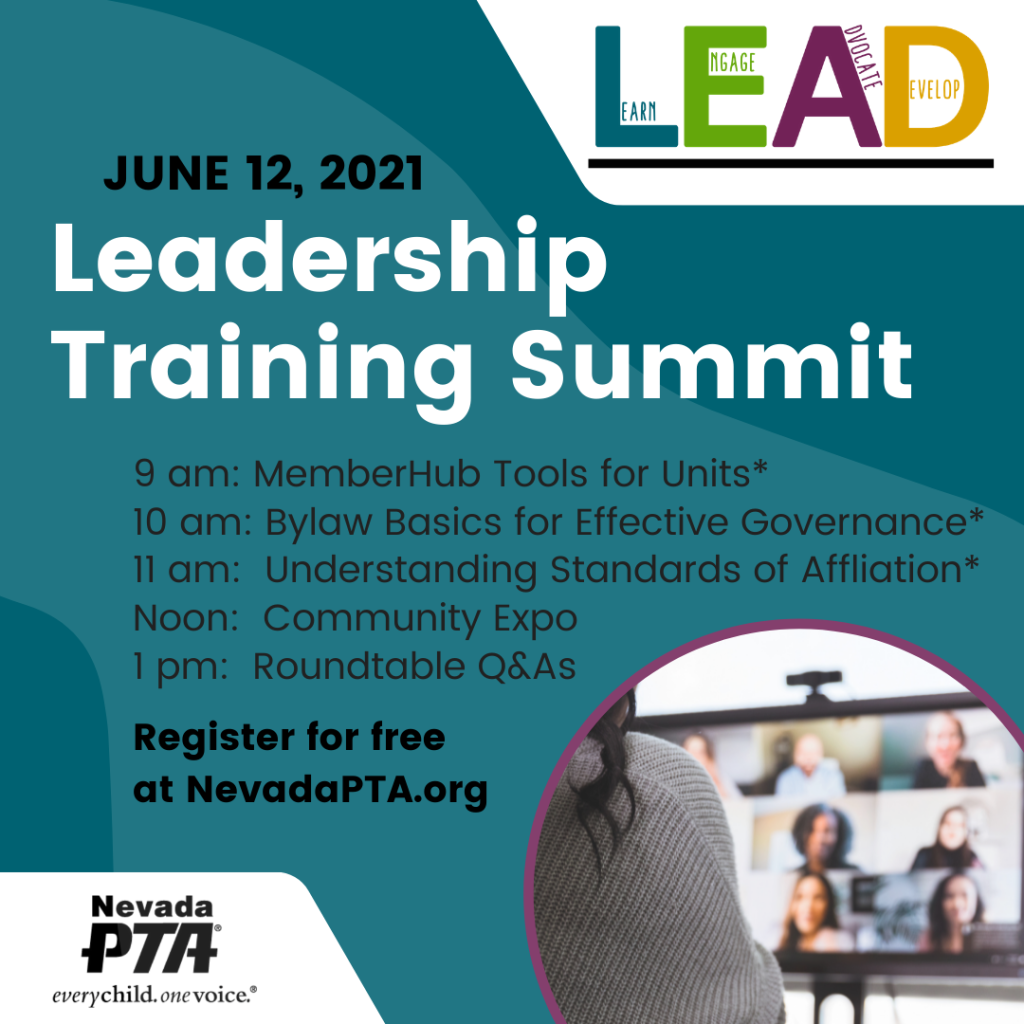 L.E.A.D Training Summit Highlights
Memberhub Communication and Compliance Workshop
Bylaws Review Workshop
Standards For Continued Affiliation with Nevada PTA Workshop
Roundtable Q&As with position and topic discussions
Can't make LEAD live? Registered attendees will have access to recordings after the event. This includes the required officer training that all Presidents, Secretaries and Treasures are required to attend annually. 
sponsorship Opportunities
Interested in being a sponsor for LEAD or sharing information with our PTA leaders as part of this event? 
CLICK HERE FOR SPONSORSHIP INFORMATION
Please email marketing@nevadapta.org for more information.